Gulliver's World Cafe is about traveling to far away lands on a plate.
Diversity of cuisine has always been a hallmark of the Canadian Experience. New Brunswick was one of the earliest entry points into Canada to welcome different cultures and their cuisines. It only seemed fitting to open a small restaurant between Fredericton, Saint John and Moncton on the Saint John River system.
We respect the culinary history of our region as we seek local ingredients that will be combined with spices and techniques from other parts of the world.
While we are all different, things we have in common are gathering around the table with friends and family to celebrate.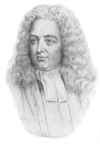 "May you live every day of your life"
Johnathan Swift, Author- Gulliver's Travels